Man watch is suitable for people who are always in motion, because it literally gives the impression that running time. (Designed by diamantini & domeniconi)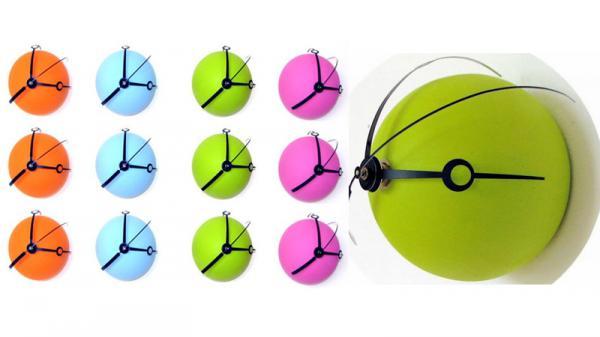 Clock-bubble from Darien Lee is a modern clock that looks perfect on any wall.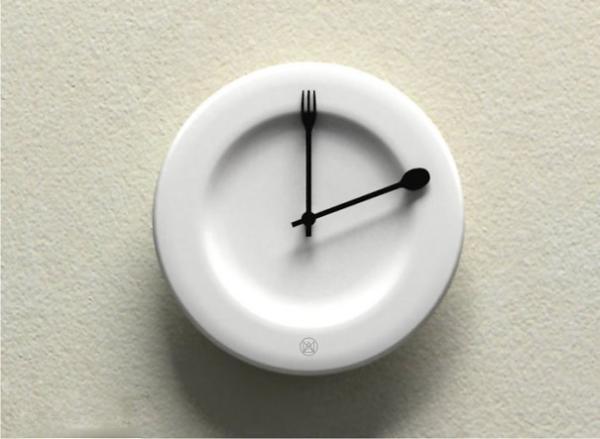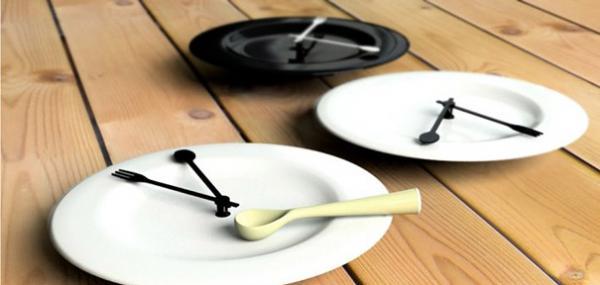 Watch Dish Time - Created by: Lau Design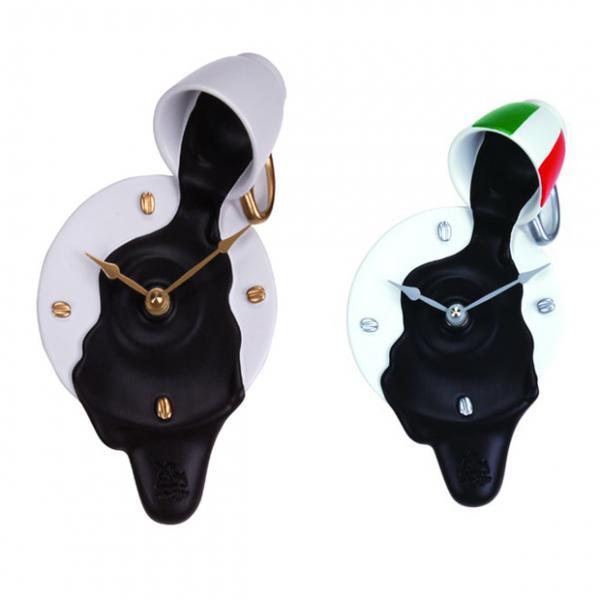 Clock "Espresso" to enjoy a hot cup of coffee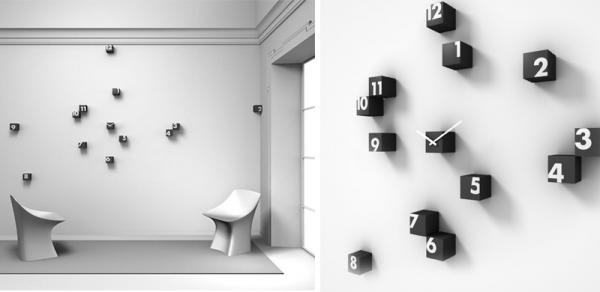 This clock consists of twelve wooden or plastic cubes on a white wooden panel or wall.